Modular homes manufacturer
Modular homes enable clients to save on time spent in construction. At Pineca B2B, we have a wide range of options from which you can choose and provide to the market at affordable prices thanks to our dropshipping program.
More
The business model works such that you can post our products on your site without maintaining them in your inventory. In this way, you only part with money when you have a customer for a given product.
And where you need financial assistance to process the order, we have a financing partner who provides funding that is repayable in up to two years. Risks associated with this business model are minimal seeing as you will not handle the production and delivery processes. This model leaves you with the task of sourcing clients as we will handle everything else.
Less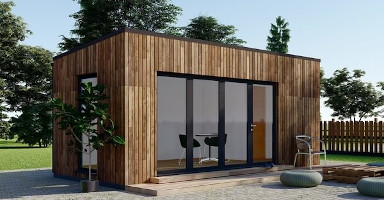 Modular house LYDIA 19 m²
The LYDIA model is a functional and simplistic design for a comfortable and modern home. Built according to ISO 2001 standards and using only certified wood, this elegant modular house provides a 19 m2 living area that you can transform into your sanctuary. The glass doors enhance the light and space perspective while giving you a full outdoor view.
| | |
| --- | --- |
| Size | 633.3 cm x 300 cm |
| Wall | |
| Material | |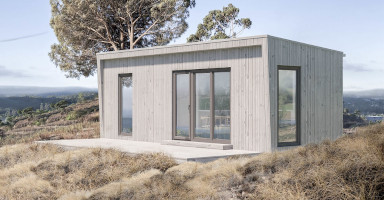 Modular house MELIA 25 m²
The stylish MELIA offers a generous home space while optimizing the natural light with full length windows and doors on multiple sides. The certified wood is strong, durable, naturally insulated, organically protected, and built to last. Blending in with the environment, this modular house is subtle with its trendy flat roof design and the perfect choice for a unique living experience.
| | |
| --- | --- |
| Size | 850 cm x 300 cm |
| Wall | |
| Material | |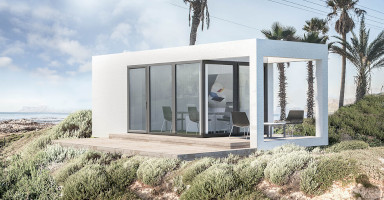 Modular house SPARTA 25 m²
The SPARTA unit is a contemporary and functional design that can serve as a modern office, permanent home or a holiday retreat. Made from top quality certified wood, this modular house is spacious with corner glass doors to open up the view. The unique terrace provides an extended area for you to feel part of the outdoors and unwind.
| | |
| --- | --- |
| Size | 860 cm x 300 cm |
| Wall | |
| Material | |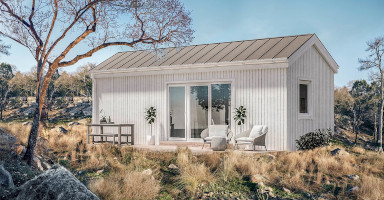 Modular house LOUISA 28.8 m²
The LOUISA model offers enhanced light and plentiful space at just under 30 m2. This traditional modular house is made from superior wood that is naturally insulated and protected from harmful organic elements such as mold and insects. With guaranteed durability to withstand seasonal changes, this unit is built to last giving you and your family years of enjoyment.
| | |
| --- | --- |
| Size | 600 cm x 480 cm |
| Wall | |
| Material | |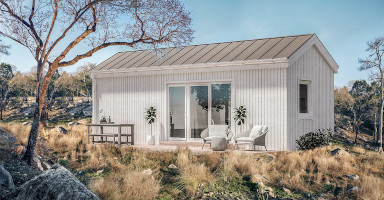 ARIA modular house 35 m² + loft
Aesthetically pleasing and functional, the ARIA offers ample space with an added mezzanine level. While providing the homely aspects of comfort and hospitality, this modular house also brings style and appeal, and it includes full insulation in the roofs, walls, and floors. The naturally treated wood and solid construction will give you peace of mind over the years to come.
| | |
| --- | --- |
| Size | 922 cm x 380 cm |
| Wall | |
| Material | |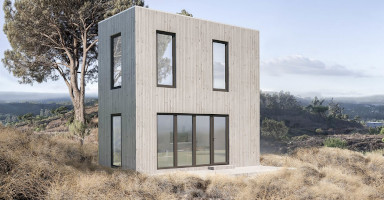 Modular house LARISSA 38 m²
The unique design of the LARISSA includes two floors surrounded by several long windows to take full advantage of the natural sunlight. With plenty floor space under 40 m2, you can create a modern and practical home. This modular unit is solid and strong made from Nordic Pine or Scandinavian Spruce, which is naturally protected from damage caused by water, mildew or pests.
| | |
| --- | --- |
| Size | 633.3 cm x 300 cm |
| Wall | |
| Material | |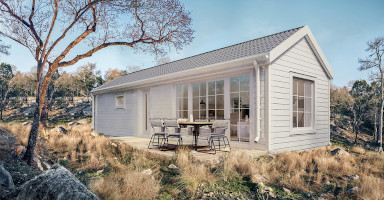 Modular house GAYA 50 m² + loft
The charming GAYA modular house is practical and elegantly designed with the highest safety standards. The unit provides natural light and an abundant 50 m2 floor space with the benefit of a loft. Made from quality certified wood, the structure is protected from harmful external elements giving you peace of mind to enjoy your home, regardless of the season.
| | |
| --- | --- |
| Size | 1250 cm x 400 cm |
| Wall | |
| Material | |
Why Dropship With Us?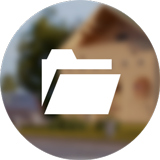 Add Pace to Your Business
With our dropshipping programme, you can start a successful business without much capital. Our partners enjoy an array of benefits.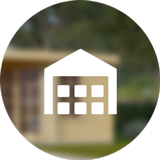 Directly From Manufacturer
By cutting out the middleman and dealing with the manufacturer directly, you get better margins.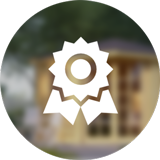 Product Warranty
All our products have warranty. If something goes wrong, we'll handle all returns and repairs.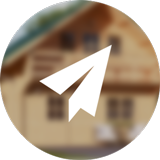 No Minimum Order
You can either make a single purchase or order our garden buildings in bulk and we will handle the rest for you.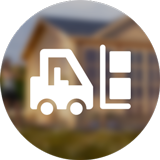 Our Logistic and Storage
When you dropship, you don't need to worry about storage space and logistics. We take care of that for you!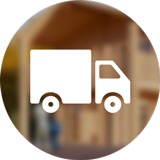 Delivery Options
We will deliver products to your customers' doorstep or you can collect them from our warehouse in Hampshire.