At Pineca B2B, we offer a dropshipping business model that allows you to provide our high-quality wooden buildings to the market without maintaining an inventory or storing the goods in a warehouse. You set up a sales channel and advertise the buildings to prospective clients, and once you get an order, you refer it to us, and we take care of the rest including but not limited to producing the building, packaging and delivering it.
More
The good thing about this business is that there are minimal startup costs and you can start making the deliveries as soon as you get clients as we offer financing thanks to our partnership with Omi Finance Capital Limited. In this way, you can get the money required to pay for orders and repay it within twelve to twenty-four months at an affordable APR.
Less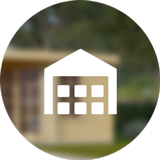 Directly From Manufacturer
By cutting out the middleman and dealing with the manufacturer directly, you get better margins.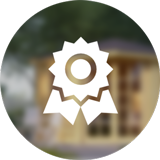 Product Warranty
All our products have warranty. If something goes wrong, we'll handle all returns and repairs.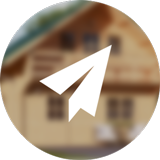 No Minimum Order
You can either make a single purchase or order our garden buildings in bulk and we will handle the rest for you.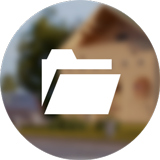 Product Information
To help you increase sales, we will supply you with high-quality photo and video content that you can use to entice potential customers in your marketing campaigns. We will also provide you with assembling instructions and technical specifications for all garden buildings.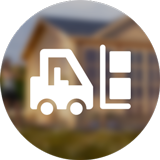 Delivery or Warehouse Pickup
Our in-house delivery team can deliver log cabins, garden rooms and all other garden buildings directly to your customers' doorstep or your base if you wish to store them for future sale. If you want us to deliver products directly to your customer, please ensure you provide us with their home address.
Alternatively, you are also welcome to collect the items yourself from our warehouse in Hampshire.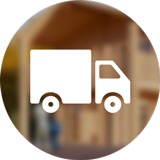 Free Delivery
All our deliveries to mainland England, Wales and Scotland are free. Because we have branches in France and Germany, delivery to most European countries for all products over £3,000 is also FREE.
If you're based outside Europe, please get in touch for a quote – we can deliver our log cabins and garages worldwide.
Another Dropshipping Model Benefits
Added Cash flow
Think about it like this. We stock the product so you do not have to get a base to do so and you need not worry about the production costs as we have covered all of that. What remains is for you to advertise the products to your clients, without buying it, and you can then remit the money once you sell a building. How profitable is that! What's more, we will take the building straight to the customer, having packaged it as per your request and you can sit back and await the profits coming your way.
Scaling New Heights
Your role is primarily marketing our wooden buildings to clients, and as such, you do not have to hold the products on your site, and this allows you to advertise goods that are not in your possession. You can thus list as many buildings as you wish and given that you do not incur time and capital in production, you can test as many products as you want while enjoying the increased cash flow.
Value
Given that you can list as many wooden buildings as you want without buying them, you can keep up with the new products that we bring to the market. You are thus able to keep your previous clients interested in what new buildings you have to offer as well as attract new clients to your business. In this way, you create a steady flow of traffic, which increases your chances of a sale, as opposed to where you have to finish stock first before embarking on marketing a new product.
Low Capital Expenditure
Drop shipping allows you to start a business with minimal capital as you do not have to buy the goods before finding a client. Also, you do not incur time in manufacturing as we will take care of things on this end. Additionally, we handle the deliveries, and you do not have to deal with how the goods will get to the clients. Thus, the investment you make is in making connections with clients and ensuring that you list products that will keep them coming.
Cost Reduction
If you were to start manufacturing wooden buildings, you would need a lot of money. There are the employees who would need their wages every end of the months, the courier services, the management of the production as well as other factors that add to the substantial capital expenses on starting a venture. With a dropshipping setup, you do not have to put up a considerable capital outlay, and you can start with what you have and grow from there.
And let's not even get into the unlimited inventory that is in store for you once you join our program. Contact us today, and together, let's come up with a business model that will serve both your interests and ours.