Wooden Buildings for Dropshipping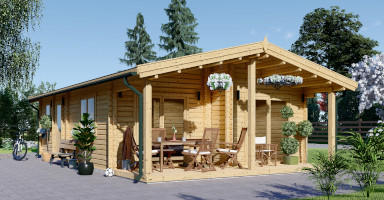 Mobile homes manufacturer Welcome to Pineca B2B, your trusted mobile homes manufacturer with more than twenty years of experience in building products that meet the highest market standards. Thanks to our dropshipping program, you too can be a provider of the very best in the market, thus carving out a niche for yourself.
View products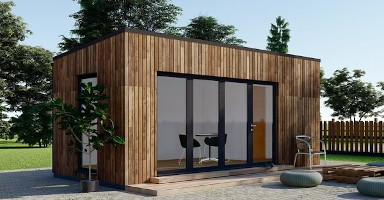 Modular homes manufacturer Modular homes enable clients to save on time spent in construction. At Pineca B2B, we have a wide range of options from which you can choose and provide to the market at affordable prices thanks to our dropshipping program.
View products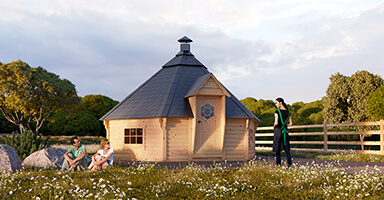 Garden rooms manufacturer Of the garden room manufacturers in the market at present, PinecaB2B stands out owing to our well laid-out dropshipping program. It allows retailers to provide our high-quality buildings to the market at affordable rates.
View products
Why Dropship With Us?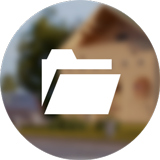 Add Pace to Your Business
With our dropshipping programme, you can start a successful business without much capital. Our partners enjoy an array of benefits.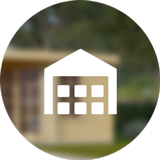 Directly From Manufacturer
By cutting out the middleman and dealing with the manufacturer directly, you get better margins.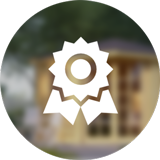 Product Warranty
All our products have warranty. If something goes wrong, we'll handle all returns and repairs.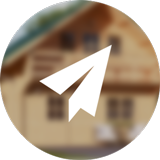 No Minimum Order
You can either make a single purchase or order our garden buildings in bulk and we will handle the rest for you.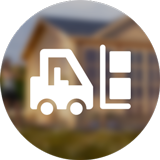 Our Logistic and Storage
When you dropship, you don't need to worry about storage space and logistics. We take care of that for you!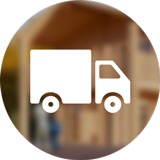 Delivery Options
We will deliver products to your customers' doorstep or you can collect them from our warehouse in Hampshire.
We Are Manufacturer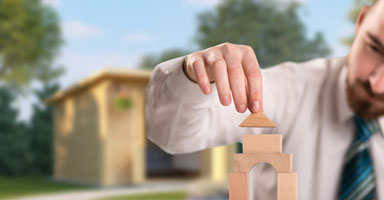 25 years of excellence
Established in 1993, our family-run manufacturing business has been producing and supplying functional log cabins, summer houses, outside lodges, garages and other wooden structures for 25 years.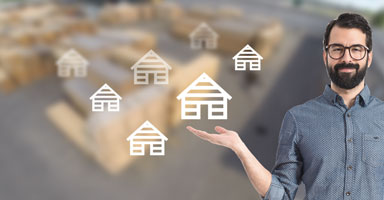 6000 items produced per year
We are constantly building on our extensive expertise and technical know-how to continue designing and manufacturing exquisite quality, functional wooden products for our customers. Our current manufacturing capacity for all types of garden buildings is 6000 items per year.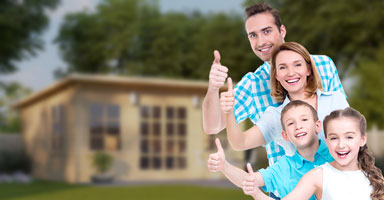 26 000 happy customers
Responding to growing demand, we have expanded our product range and provided garden building solutions to more than 26 000 happy customers in 26 countries and more than 300 satisfied business clients around the world.
Trusted Wooden Buildings Wholesale Supplier
Welcome to Pineca B2B, a wooden buildings wholesale supplier, which has been in business for more than two decades. We provide residential cabins, log cabin kits, timber carports, wooden garages, and BBQ huts using a dropshipping model. It allows you to operate devoid of maintaining inventories and warehouses. What's more, we take care of the packaging and delivery of the buildings, thus making the process convenient for you and your clients.
We offer various purchase options to our clients. As such, you can buy the buildings as a single purchase, or you could ask us to deliver a bulk order. Thus, no matter the kind of investment you are looking to make, know that we have got your back and you can reach out to us for the same.
We deliver the wooden buildings straight to you in solid and convenient packages, thanks to the impeccable delivery team that we have in place. In this way, we can get the buildings to your customers or bring them to your establishment where you can stock them for delivery or resale.
Given that the buildings come straight from us as the manufacturer, you are in for a lot of deals. If you wish to place an order, we will be happy to work out a payment schedule with you. In this way, you can order a building and pay for it in monthly installments at an affordable interest rate from our financial partners.
If you wish to work with us or want to get more information as to how to go about bulk orders, please contact us through email or phone. Or you could fill out the form on our site, and a member of our sales team will get back to you.